The Massachusetts Unemployment Insurance (UI) for claimants site is not attractive. You can
see it here
. It has a LOT of very helpful information, but it's not a very pretty site. It needs love. I saw the beautiful websites for the government of Arkansas (
here
) and the
Business Victoria
sites and thought these were great examples of government websites.
Like Oryx Oddities, this was another quick, one-week project: experiments in UX, wireframing, and design.
The UI page is just one part of a huge government site, but I reimagined what a nicer-looking site *could* be like: more hierarchy, a consistent color theme, and new typography.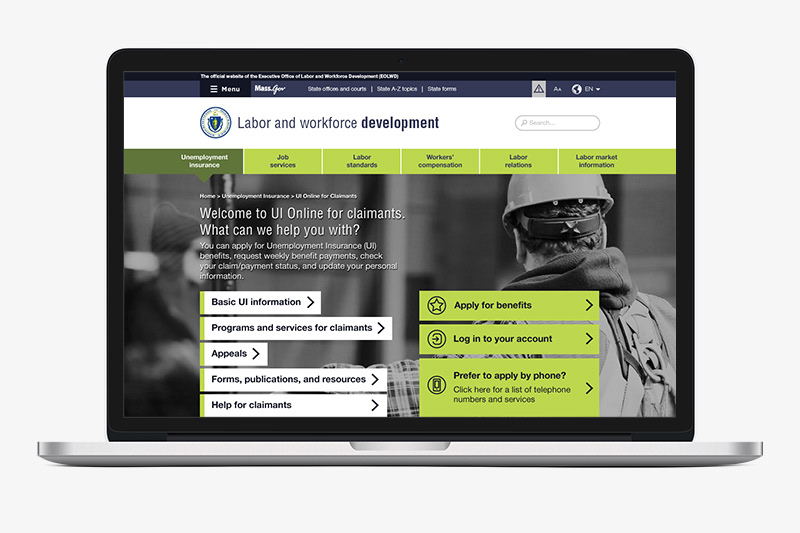 Here is the original beauty: